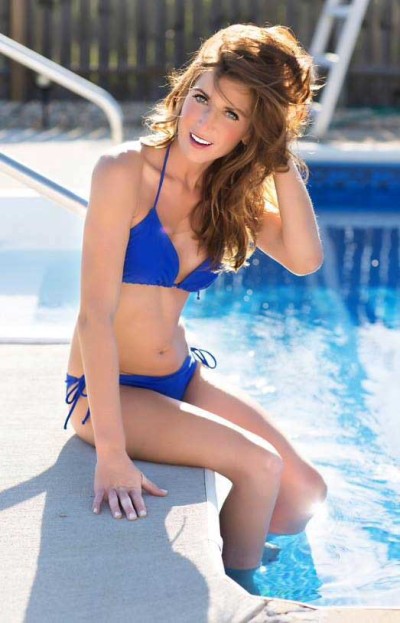 I'm an author, motivational speaker and the founder of the Miss You Can Do It Pageant. I am most known as Miss Iowa USA 2008 and being the first person with a disability to compete in the presitgious Miss USA competition. I was born with cerebral palsy and throughout my life people have tried to discourage me from chasing my dreams because of my so called disability. But I refuse to let anyone or anything hold me back. My motto is "If you can dream it, you can do it!
In September of 2015, Harper Collins published my story in an autobiography called The Courage to Compete
A LITTLE MORE ABOUT ME:
I was raised on a pig farm in Kewanee, Illinois, and entered my first beauty pageant when I was 16, despite being told I shouldn't do it by everyone I knew. That pageant changed my life. It gave me a new level of confidence and was such an empowering experience. I decided to pass on the positive feelings by creating the Miss You Can Do It pageant for other girls like me, living with challenges. Now in it's 13th year, the annual pageant fills young contestants with joy, confidence and pride, and gets them to start saying "I'll try". In 2013, HBO even made a documentary about it titled Miss You Can Do It. I am a graduate of St. Ambrose University with a bachelor's degree in in Communications, have gone to nursing school, and give motivational speeches around the country, sharing my journey and all that I have learned so far. I have also appeared on many TV shows.